Projects
|
topographic compositions
Wander through woods, fields or an urban city creating your own cinematic experience. With the landscape as your screen, headphones provide a soundtrack of music, words and sounds. As you move around, moods change, time flits from past to present and an intriguing narrative reframes your surroundings.
Our walkscapes are present around the world, at locations including Paris, Istanbul, New York and Glasgow. Using GPS technology to superimpose site-specific compositions, natural sounds and narrative onto the surroundings, we invite audiences to choose their own path and tempo to create their own interactive soundtrack.
Walk With Me blurs the boundaries between installation and composition. The cinematic compositions change for every individual listeners with their movements around the area, and with musical chance events occurring in the area for which the app has been devised.
So far we've composed 32 Walk With Me's, underneath a few highlights:
This app is why you own a smart phone
-Review in appstore
#25 – CicLAvia The Valley Walkscape
We dedicate this work to the great American poet Lewis MacAdams who sadly passed away on April 21th 2020. We enjoyed collaborating with him so much and are proud to have been able to record his voice and use it in this walkscape.
Commission by CicLAvia, the City of Los Angeles Department of Cultural Affairs and Dutch Culture
A sonic "walkscape" for pedestrian participants to enjoy that brings together the past and present of the San Fernando Valley in LA.
#32 – To Travel and To Matter
Commission by National Park Lake District and Lakes Alive Festival. It's a permanent work in the middle of Lake District in Great-Britain nearby Grasmere. The script is written by poet and T.S. Eliot prize winner Jacob Polley.
Voice actors Wendy Kweh and Joe Dixon were recorded in London and on location in Lake District with binaural recordings.
See website: To Travel and To Matter
#31 – Heterotopies
Commission by M-Topia and the City of Meyrargues in Côte d'Azur. Composed in collaboration with Dyane Donck. Hétérotopies is a soundscape, created as a digital and geolocated musical narrative, It tells you about the forest and its future evolutions due to climate change on a trail of the emblematic site of Sainte-Victoire.
It is a permanent journey. Throughout the year, alone, with family or friends, you can live or relive this experience. See website Heterotopies
#21 – En Hier Is Lijf
In collaboration with Literary Productionhouse Wintertuin, opening show on festival Oerol (NL), permanently accessible on island Terschelling. Script by Jibbe Willems, voice actors Saar Vandenberghe en Mark Kraan.
See website (only Dutch): En Hier is Lijf
"an over-
whelming
experience, which is unique for every visitor."
***** Theaterkrant.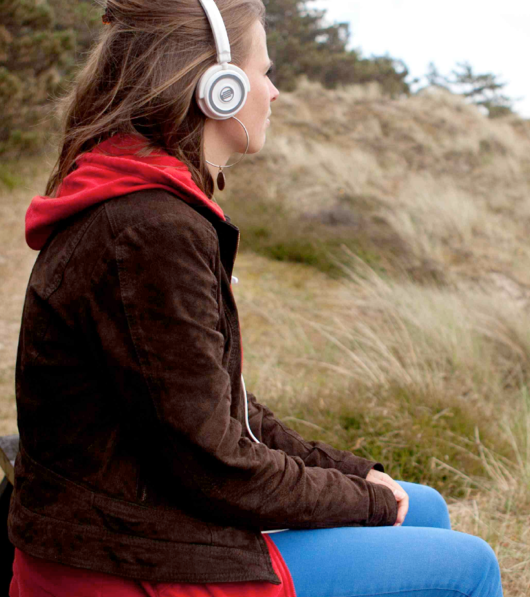 Experience other topographical compositions
App for Iphone by Strijbos & Van Rijswijk, download for free at the App Store and Google Play
---
S&VR are commissioned to present work at festivals,
in concert halls and museums and in the landscape all over the world.

More projects